Contact Us
Contact Information
509 Engle Street
Englewood, NJ 07631
(201) 227-1117
For Halachic Questions:
Rabbi Akiva Block
rabbiblock@keshernj.com
516-849-5776 (cell)
Yoetzet Halacha
Nechama Price
englewoodyoetzet@gmail.com
201-888-6999
For General Shul and Membership Inquiries:
Ruth Hartstein, Director of Operations
Ruth@keshernj.com
Suzanne Anziska
president@keshernj.com
If you wish to visit our community or if you need to be in the area because of Englewood Hospital, please email our Hospitality Coordinator Rebecca Tobin at hospitality@keshernj.com.
To inquire about renting our social hall for your event, please contact Ruth Hartstein at ruth@keshernj.com for more details.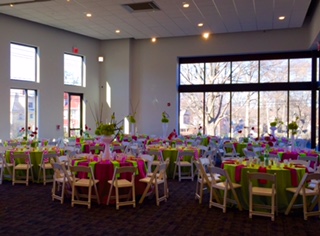 Fri, September 24 2021
18 Tishrei 5782
This Week at Kesher
Today's Calendar
Shacharit

: 6:30am
Candle Lighting

: 6:32pm
---
Tomorrow's Calendar
Shacharit

: 9:15am
Mincha

: 6:25pm
Havdalah

: 7:30pm
---
Friday Night
Shabbat Day
Shacharit

: 9:15am
Mincha

: 6:25pm
Havdalah

: 7:30pm
Candle Lighting
Havdalah
Motzei Shabbat, Sep 25, 7:30pm
Chol Hamoed Sukkot
View Calendar
UPCOMING EVENTS
KESHER ANNOUNCEMENTS
Kesher Minyan Initiative

Please help us make a minyan at Kesher!
Any degree of commitment is appreciated!
Please sign up using this Google form.
The form will generate a recurring calendar invite as a reminder to you.

Youth Group Volunteers

To volunteer for Youth Groups this Summer sign up here.
Get Involved at Kesher

To learn more about joining a committee at Kesher register here.
Kesher Lockers
Members can sign up to rent a locker
The attached form requires you to be logged in. Please login using the form below:
.
If you shop on Amazon
Please start each session by clicking on this link.
You will be directed to to Amazon and Kesher will automatically be credited with a commission for each purchase.
GOOD & WELFARE
Misheberach List
We are reconstituting our misheberach list, to be used at our daily minyan each and every Monday and Thursday. Please click here to add the name of a friend or family member who is in need of healing. Even if it is a name you've added already, we are starting the list anew, so please add it again.

If you wish, include in the last column the description of the individual, so we know for whom we are davening (eg, "Rabbi Block's aunt Sarah").
Fri, September 24 2021 18 Tishrei 5782